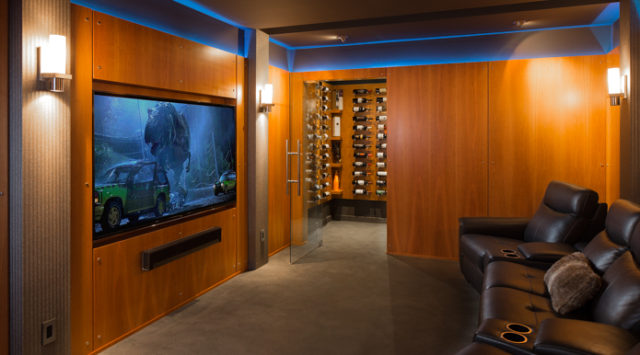 2016 CARE AWARDS SHOWCASE CANADA'S FINEST WEST COAST HOMES
VICTORIA – Canada's leaders in sustainable West Coast design and construction showcased their projects at the 2016 Construction Achievements and Renovations of Excellence (CARE) Awards of Vancouver Island on Saturday, October 1 at the Fairmont Empress Hotel.
More than 50 awards were presented at the CARE Awards' 25th anniversary celebration attended by almost 300 builders, renovators, designers, trades, suppliers – members of the Victoria Residential Builders Association www.vrba.ca.
Drakefearann by Denford Construction Management Ltd. was the big winner capturing 12 Gold CARE Awards including Project of the Year and the People's Choice Award. Also participating in the project were multiple award winners Goodison Construction and Jason Good Custom Cabinets. Jason Good won nine Gold awards for a variety of projects including Drakefearann.
Other multiple winners were Abstract Developments, Aryze Developments, Christopher Developments, Città Group, Creative Spaciz Design Studio, Hobson Woodworks, Jenny Martin Design, Jodi Foster Interior Design, Maximilian Huxley Construction, NZ Builders Ltd, Terry Johal Developments, Step One Design, and Zebra Design and Interiors Group.
"Congratulations to the Gold CARE Award winners and finalists for their leadership in sustainable West Coast design and construction," says Tim Schauerte, Chair of the 2016 CARE Awards. "Also, a special thank you to our much valued sponsors and MC's Astrid Braunschmidt and Al Ferraby for an outstanding event!"
A special Award for Built Green Leadership was presented to Città Group, Limona Group and Verity Construction for leading the way in affordable, energy-efficient subdivisions. The Lifetime Achievement Award went to Bill Patterson, Città Group for strong contributions to heritage preservation and creating affordable, sustainable housing. Jenny Martin, Jenny Martin Design won the Bill Wansbrough Memorial Award for her important contribution in developing VRBA's online Expression of Interest for consumers. The Building Better Futures Community Award was presented to Jo-Ann Roberts for fundraising work with the Threshold Housing Society creating housing for youth. The Herman Rebneris Student Carpentry Award went to Miles Gillespie, Stelly's Secondary School, and the Student Design Award was presented to Madison Leslie, Vancouver Island University. Each student receives $500 to further their education.
"The CARE Awards is Canada's premier event celebrating the very best in West Coast homes as well as the skilled people behind them," says Casey Edge, Executive Director, Victoria Residential Builders Association.
Photos of the 2016 CARE Awards winners and finalists will be posted at www.careawards.ca.